Our dedicated team is always here for your pets
Kedron Veterinary Clinic provides modern, professional and affordable health care for your pets. We aim to make your pet feel at ease in our clinic with a caring and gentle approach to treatment and consultations. Our dedicated staff and leading veterinarians are all passionate about pets and avid animal lovers.
At Kedron Veterinary Clinic, you'll be fully supported with sound advice first and foremost. We know that helping our clients starts with providing a good understanding of health care issues and treatment options. With good advice and professional recommendations, you'll be well equipped to make the best ongoing health care decisions for your pet.
With fully equipped examination rooms, diagnostic machines and pharmaceutical stores we provide on-the-spot assistance for nearly all pet health and medical needs. Take a moment to meet our team and our own pets. We look forward to seeing you and your pet again at the next scheduled visit.
A big part of our local community
Our Veterinary Clinic has been an integral part of our local community for years. In that time, we've helped thousands of our clients cats, dogs, guinea pigs, birds, and even a few snakes. Being so strongly integrated with our local community is important to us and our clients. Our customers know by experience that they can rely on us for sound advice and treatment options and that their pet is in the very best hands with our team.
At Kedron Veterinary Clinic we are committed to giving back to the community; we work with several local childcare centers in teaching pet care and pet safety. We work closely with local primary school's and regularly participate in school fetes and sponsorship's for events We support and work closely with animal rescue groups such as the Greyhound adoption program, and various local wildlife carer's. We sponsor our local Kedron Lions AFL football club and regularly participate in family days and events.
WATCH THIS SPACE
Over the coming months you may notice some exciting new changes to the corner shop, located on the corner of Eighth Avenue and Leckie Road. We are happy to announce a new fantastic milestone. Dr Baron Jonsson is moving our Kedron vet team to a larger clinic location. Stay up to date with our progress through our facebook page.
Before Renovation (inside images)
Front entrance
  
---
Starting renovations
Recent renovations June 2018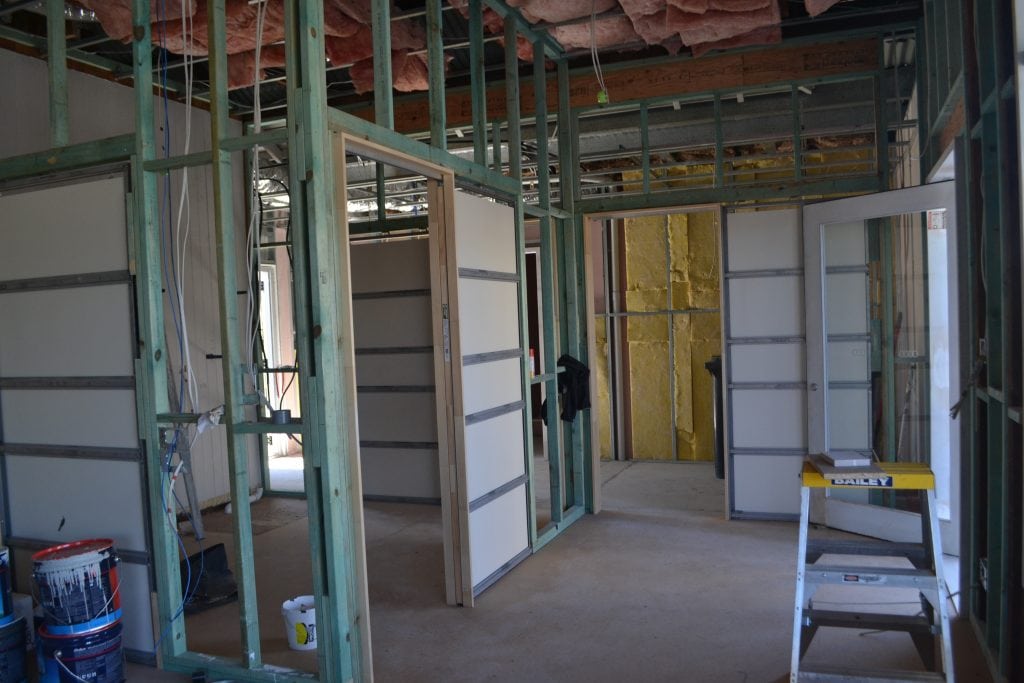 July 2018
August 2018