General Health & Wellbeing Services
Kedron Veterinary Clinic provide various health care services for your beloved pets.  Feel free too browse our range of Health Care Services by clicking below.
Surgical Services & Desexing
Whether your beloved pet is required to undertake emergency surgery or planned surgery, Kedron Veterinary Clinic are able to provide a team of skilled and trained professionals.
Dog & Cat Vaccination Services
Kedron Veterinary Clinic provide various Pet Care Services such as grooming, vaccinations, tick and flea prevention, nail clipping, and general well being for your beloved pets.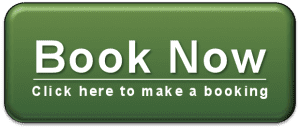 Welcome to Kedron Vet Clinic in Brisbane
At Kedron Veterinary Clinic, we are passionate about your pets. We aim to provide a comprehensive, professional and compassionate vet service, treating dogs, cats and small pets at our local clinic in north Brisbane. Our clients come from all over Brisbane to see us, spanning from Kedron, Chermside, Stafford, Wavell Heights, Northgate, Clayfield, Kalinga, Gordon Park, Lutwyche, Alderly, Everton Park, McDowall, Aspley and beyond. Whether you need to bring your pet in for a general check-up or you have a new puppy or kitten that needs desexing, we can help. Book in an appointment or contact us today for friendly pet advice.
Our Veterinary Services
With state-of-the-art technology and a team of dedicated vets with years of experience, we offer the following range of pet services at our Brisbane clinic.
This simple procedure has many benefits including preventing your pet from having unwanted litters. At Kedron Veterinary Clinic, desexing is carried out with the utmost care.
The health of your pet's teeth has a significant impact on their overall wellbeing and can be a good early indicator of any underlying health issues. At Kedron, we provide dental check-ups and dental cleaning with specialised equipment.
Vaccinations are essential to prevent your cat from contracting harmful diseases. We vaccinate against feline panleukopenia, calicivirus, rhinotracheitis, chlamydia, leukaemia virus, and feline immunodeficiency virus (FIV).
We provide vaccinations to protect your puppy or dog against the following diseases: canine parvovirus, canine distemper, canine hepatitis, canine cough, canine coronavirus, and canine leptospirosis.
At Kedron Veterinary Clinic, we use the latest technologies including PennHIP to screen your pet for canine hip dysplasia and hip arthritis.
We provide various general pet care services such as check-ups, grooming, tick and flea prevention, nail clipping and general wellbeing for your beloved pets.
Amazing, passionate staff. The care and love they show for your pet is heartwarming
Renee Hill
Thanks for the wonderful care of my dog Tuppence and the kindness shown on her passing. You and your staff have lifted my spirits with your thoughtfulness. Your random act of kindness is so heartwarming.
Carol Chester
We have been going to Kedron vets for years. It's always such a warm and friendly clinic to visit. My diabetic dog boards here when we go on holiday and she is so healthy and happy when she comes home
Pamela Humphreys